Kitchen Decoration
What is kitchen decoration?
Kitchen decoration is the art of using accents to brighten and personalize your kitchen space.
A kitchen without decoration may be functional, but it can also be cold, unwelcoming, and lacking in personality. Exactly those characteristics that are valued in up-to-date kitchen design - sleek, modern, stainless steel, polished stone - can be cold and flat without a few well-chosen accents. Used wisely, decoration can add character to your kitchen, and can be used to brighten up an otherwise drab space.


For kitchen design accents & accessories, check out my store at Kazoo Decor.
Subscribe in a reader
However, too much kitchen decoration can appear fussy and cluttered. Kitchen themes can add a cheery touch of personality without being overly kitschy. 

Reasons to decorate your kitchen
There are many reasons to decorate your kitchen, such as: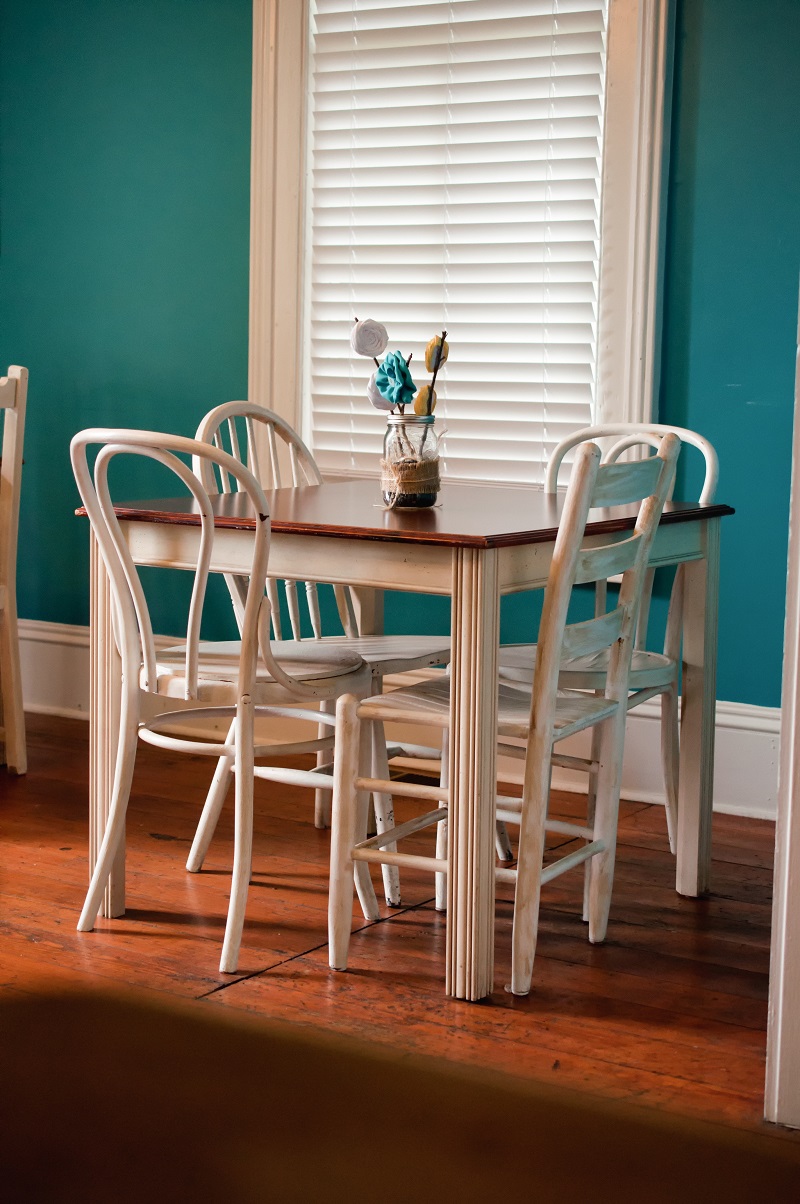 a desire to add some warmth and hominess to a cold kitchen space,
an old kitchen that needs a little cheery pick-me-up,
a low budget, making a full kitchen remodel out of the question,
wanting to add a personal touch to the kitchen, or have it reflect your specific lifestyle choices and interests,
a need to make your kitchen a welcoming space so it's more likely that you will use it to cook and eat healthily,
to show seasonal or holiday cheer in your kitchen,
wanting to use decorations and accents to make it truly the heart of your home.
Tips on kitchen decoration
Here are some things to keep in mind as you plan your kitchen decoration:

1. Less is more
Just because you can find cow-themed items to fill every corner of your kitchen doesn't mean that's necessarily a good idea.
Stick to a few key pieces, and some supporting accents. For example, this white kitchen showcases a few items which reflect the same rounded, yellow shape: the lemons, the yellow flower, and the yellow pottery piece.
If you like, you can rotate your decorations to keep it fresh.

2. Use a theme for a more cohesive look
Your theme might be a certain color, a decorative motif, lifestyle value, holiday or season.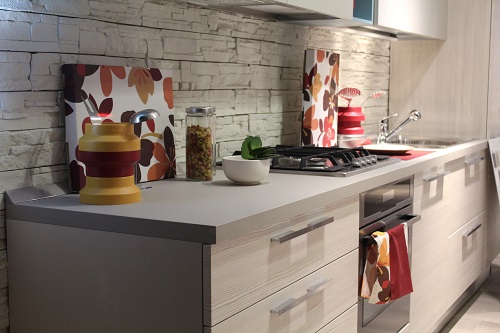 3. Tie into your kitchen's overall design
If you have a farmhouse kitchen you might want to use a country decorative motif, for example. If your kitchen has a bistro or cafe feel to it and you love coffee, then you could select a coffee kitchen decoration theme.
Sunflower & rooster accents might look out of place in a very contemporary kitchen. Similarly, bold geometric prints might not fit in a rustic kitchen space. Having said that, it is possible to create a dramatic decorative effect with contrasting styles, if carefully planned.

4. Consider function first
At the end of the day, the kitchen performs a specific function in your home, and accents should support that function. Don't clutter up your counters and shelves with unnecessary decorations. Instead, showcase your decorative touch through functional accents like towels, oven mitts, rugs, canisters, etc.

Decorate for the season or holiday
One great way to add some decorative interest to your kitchen is to add some seasonal or holiday decor. Add holiday kitchen towels, placemats or a seasonal arrangement on the counter or breakfast bar. Or use succulents or other plants to add life to your kitchen.  Read this article for more tips on decorating your kitchen for the holidays.
Kitchen decoration themes
These are some popular kitchen decoration themes that you might want to consider:
* French country kitchen decor
* Apple kitchen decorations
* Sunflower decorations for the kitchen
* Grape kitchen decorations
* Tuscan kitchen decorations
* Wine kitchen decoration
* Fat chef kitchen decorations
* Kitchen cupcake decorations
---