Sunflower Kitchen Decor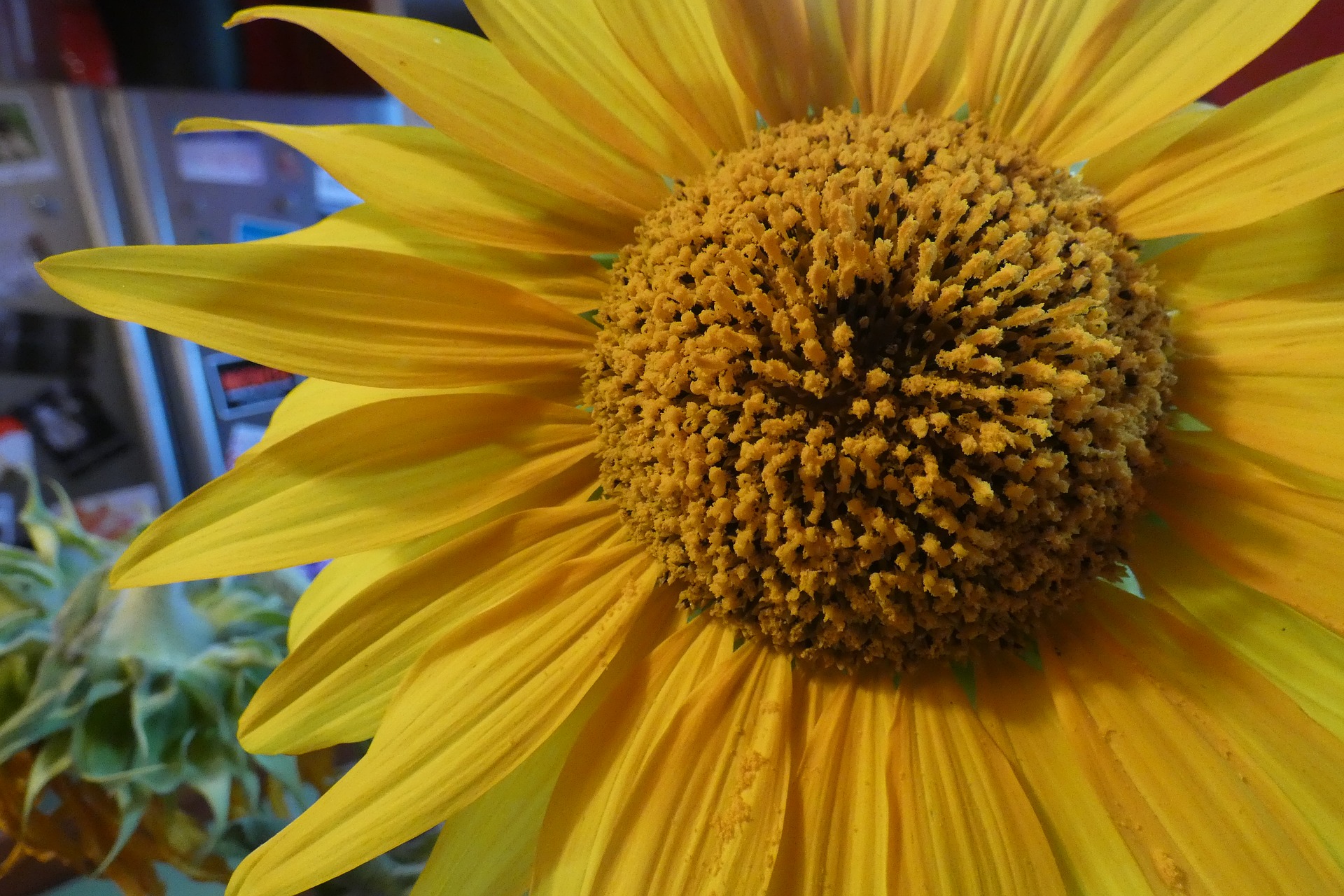 Brighten your kitchen with sunflower kitchen decor.
What does the sunflower represent? Happiness… Joy… Extravagance…. Sunshine… Optimism…
Using a sunflower theme is a great way to bring sunshine and joy into your kitchen every season of the year.

For kitchen design accents & accessories, check out my store at Kazoo Decor.
Subscribe in a reader
Benefits of a Sunflower Kitchen Theme
Bring in the sunshine to your home all the year round
Make your kitchen energized, cheerful and inviting
Brighten up a dark or dull kitchen
Add life to a drab, tired, old kitchen when you can't afford a remodel
To add a sunflower kitchen theme without looking too busy, pick out one or two key accent pieces, and use those as inspiration to choose your other accessories and decorations in complementary colors and designs.
There are many ways to add sunflowers in your kitchen.  Here are just some suggestions:
Vinyl stickers for the wall or window
Dried sunflowers placed in cabinets
Decorative door handles and cabinet knobs
Floor mats or rugs
Cutting boards
Flower vases
Stickers on bottles and containers
Curtains
Wall decor
Kitchen accessories such as butter dishes, salt and pepper shakers, sugar and creamer sets, teapots, tureens and platters
Add a wall calendar featuring sunflowers
Cushions and throw pillows
Tablecloth or table runner
Sunflowers are also a great way to brighten your kitchen on a budget.  Look for low-cost ways of brightening up your kitchen with sunflowers using affordable, temporary accents like tablecloths, kitchen towels, oven mitts or add a pretty vase of cut sunflowers to your kitchen island or windowsill.
sunflower kitchen accessories
There are many ways to add sunflower kitchen decor in the accessories that you choose:  salt and pepper shakers, kitchen canisters, towels and oven mitts, or even just simple glass vases, mason jars or other containers with sunflowers (choose live flowers, or go with dried or faux sunflowers with other greenery).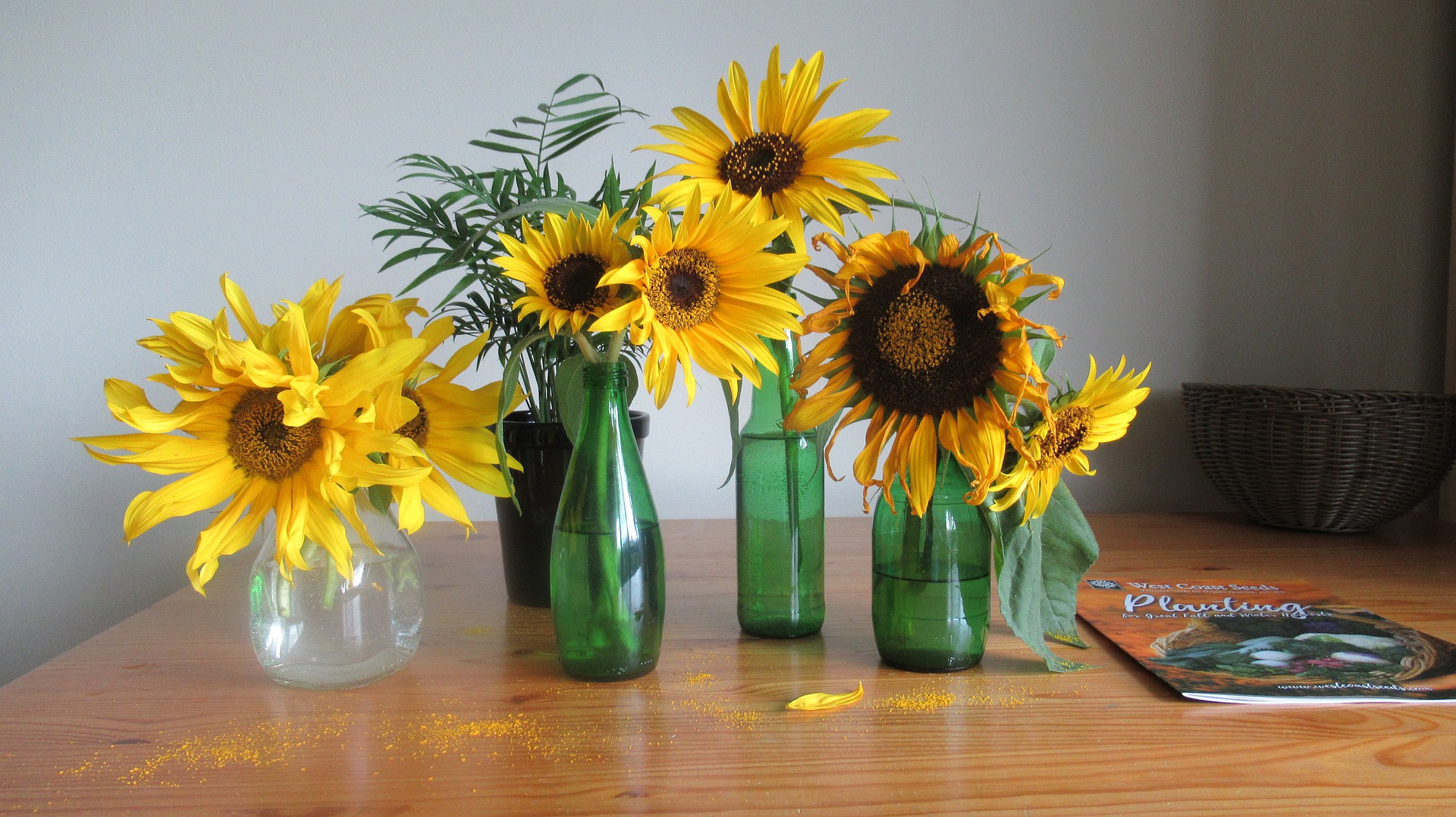 sunflower wall decor for kitchen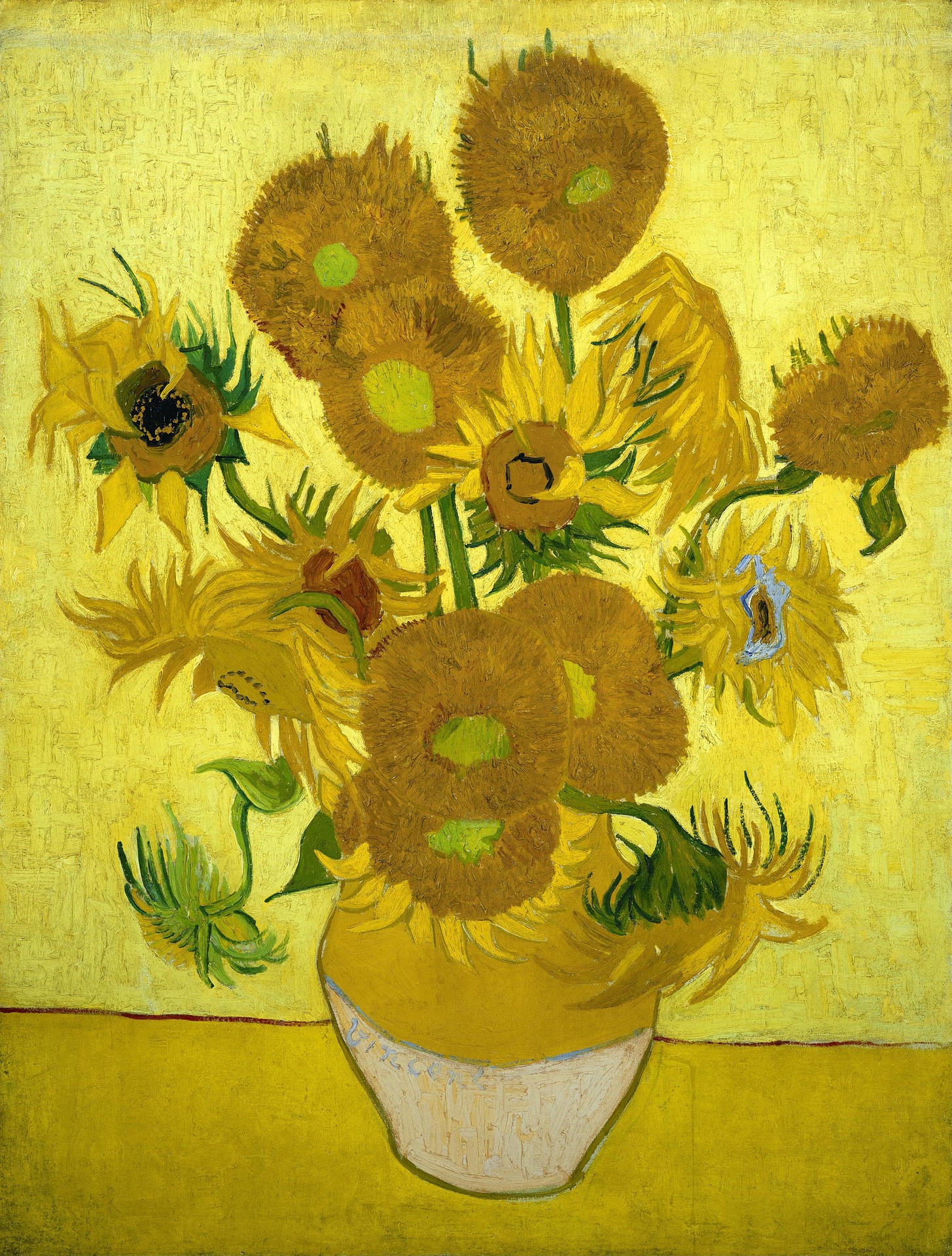 Use wall art featuring sunflowers, like this Van Gogh print.  Or choose kitchen tiles in a sunflower theme, as shown below.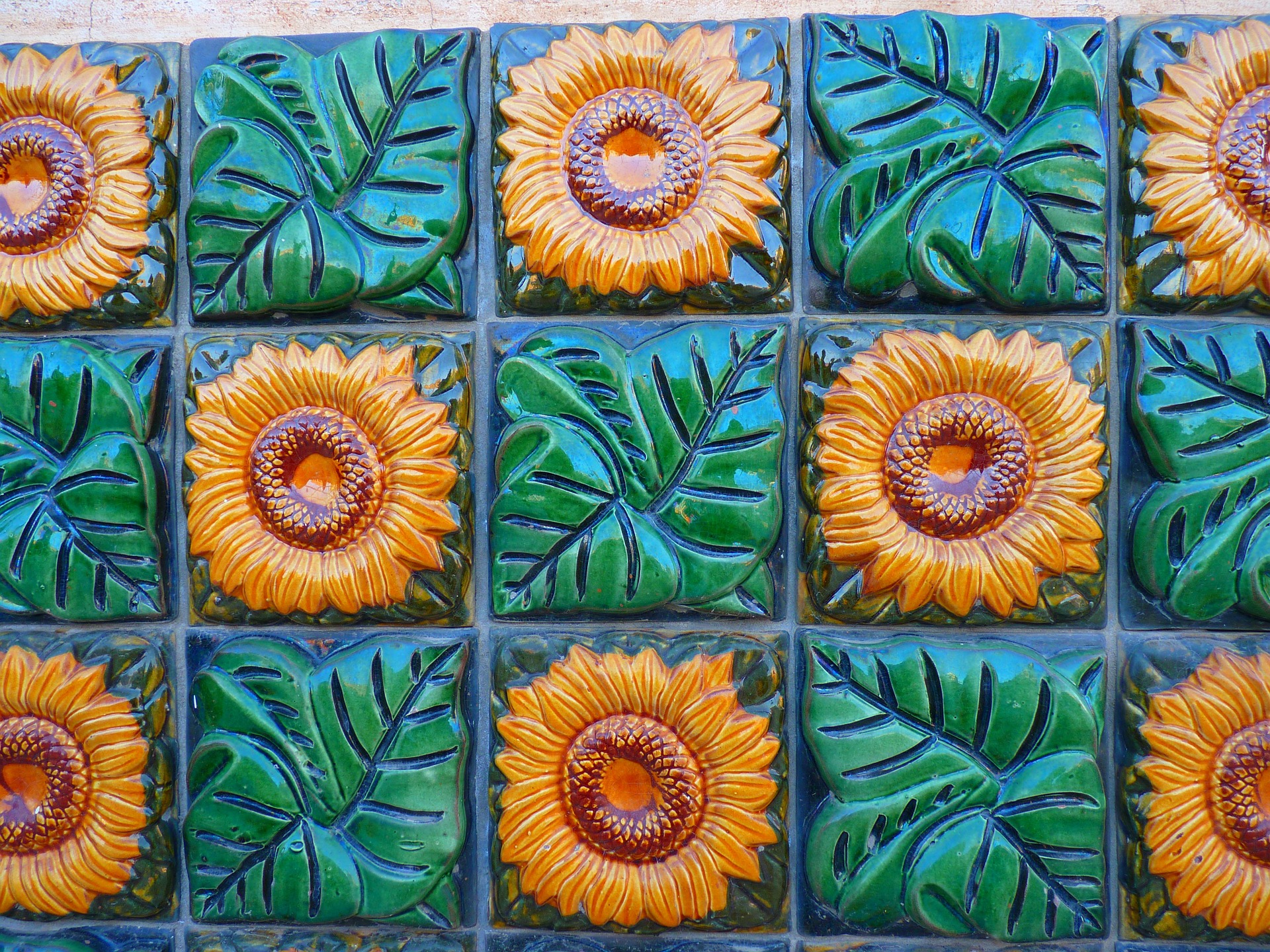 Sunflower kitchen curtains
Curtains or wall coverings that feature sunflowers are another cute way to add sunflower decor to your kitchen.  If you don't have a great view through your kitchen window, then choose a sunflower window vinyl decal.  Or go with a wall decal if you don't have a window in your kitchen at all.
Other sunflower kitchen theme ideas
rustic sunflower kitchen decor
For a more rustic look, you might want to use more of the burnt orange / brown color shades from the sunflower accents, rather than bright yellow.
Country sunflower kitchen decor
A country look might use decor that features rooster and sunflower kitchen decor accessories, and farmhouse designs.
---