Using Decorative Kitchen Towels to Accessorize your Kitchen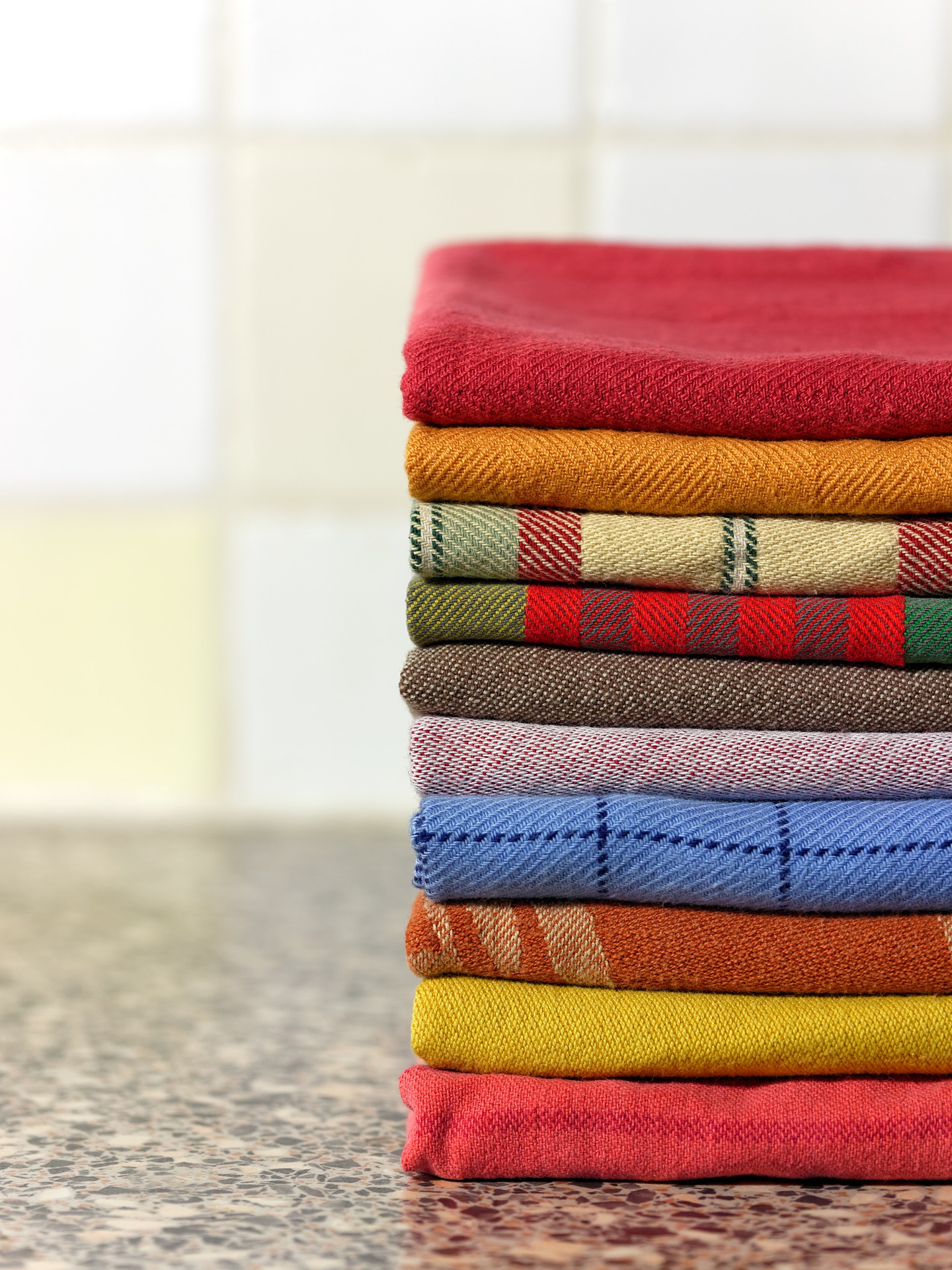 Decorative kitchen towels can be an easy, cheap way to add color and personality to your kitchen. They are functional, easy to clean, and you can switch them out whenever you want a change.  
Decorated kitchen towels can also be updated for the season whenever you want kitchen decorative hand towels to reflect the holidays, time of year, or special event.
You don't have to purchase lots of pretty towels to make a statement. Instead, group your pretty decorative towel with some solid-color towels in coordinating colors or patterns.
Here are some ways to use decorative kitchen towels in your kitchen decor.
Ways to use pretty tea towels as decor
Celebrate the holidays with pretty hand towels for Thanksgiving, Christmas, Halloween, Easter or any other holiday or season,
Feature some lovely embroidered hand towels,
Add humor to your kitchen with tea towels that feature funny sayings or designs,
Showcase some pretty tea towels with recipes,
Use decorative hanging towels as kitchen wall art,
Highlight unique kitchen towels that are personalized, or create your own,
Add a coordinated set of kitchen linens that could include towels, potholders, oven mitts and even placemats.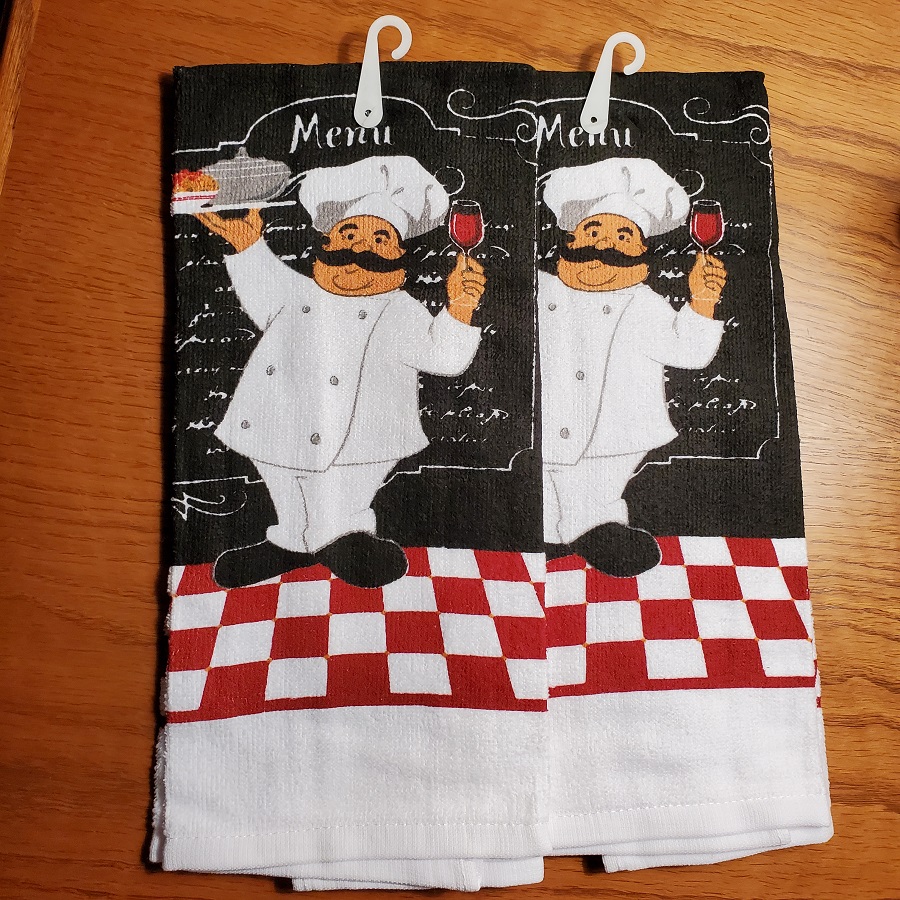 Types of Decorative Kitchen Towels
1. Holiday kitchen towels
Easily decorate for the holidays with a cute set of holiday kitchen towels.  You can find sets that also include matching or coordinating potholders and oven mitts, and even placemats which will help you quickly bring holiday decor to your kitchen.

For kitchen design accents & accessories, check out my store at Kazoo Decor.
Subscribe in a reader
Thanksgiving kitchen towels
Your kitchen and special meal with family and friends is the highlight of Thanksgiving, so decorate your kitchen to celebrate this holiday.  Adding a pretty Thanksgiving towel or two is a great way to do that quickly, easily and affordably.
Christmas kitchen towels

Add a pretty Christmas tea towel by either draping it over your oven handle or hanging it on the wall or from your cabinet. If you don't celebrate Christmas, there are also pretty winter-themed towels or look for a Hanukkah design.
Halloween kitchen towels

Your Halloween decorations don't only have to be outside. Bring Halloween into your kitchen with funny, cute or scary towels! You can find all kinds of Halloween towels that feature spiders, ghosts, witches or skeletons.
Easter kitchen towels

Easter is another holiday that you can easily bring into your kitchen using towels. You can find lovely decorative kitchen towels with bunnies, chicks, rabbits or easter eggs, and pair them with pastel solid-color towels in various shades to create a pretty Easter decor.
Valentine towels

Bring love into your kitchen with a set of pretty valentine towels. Look for towels with hearts, or love sayings, for example.
2. Embroidered tea towels

A beautiful embroidered kitchen towel can be a lovely accent in your kitchen. You can even collect embroidered tea towels on your travels, and feature them in your kitchen to highlight experiences and memories from your trips.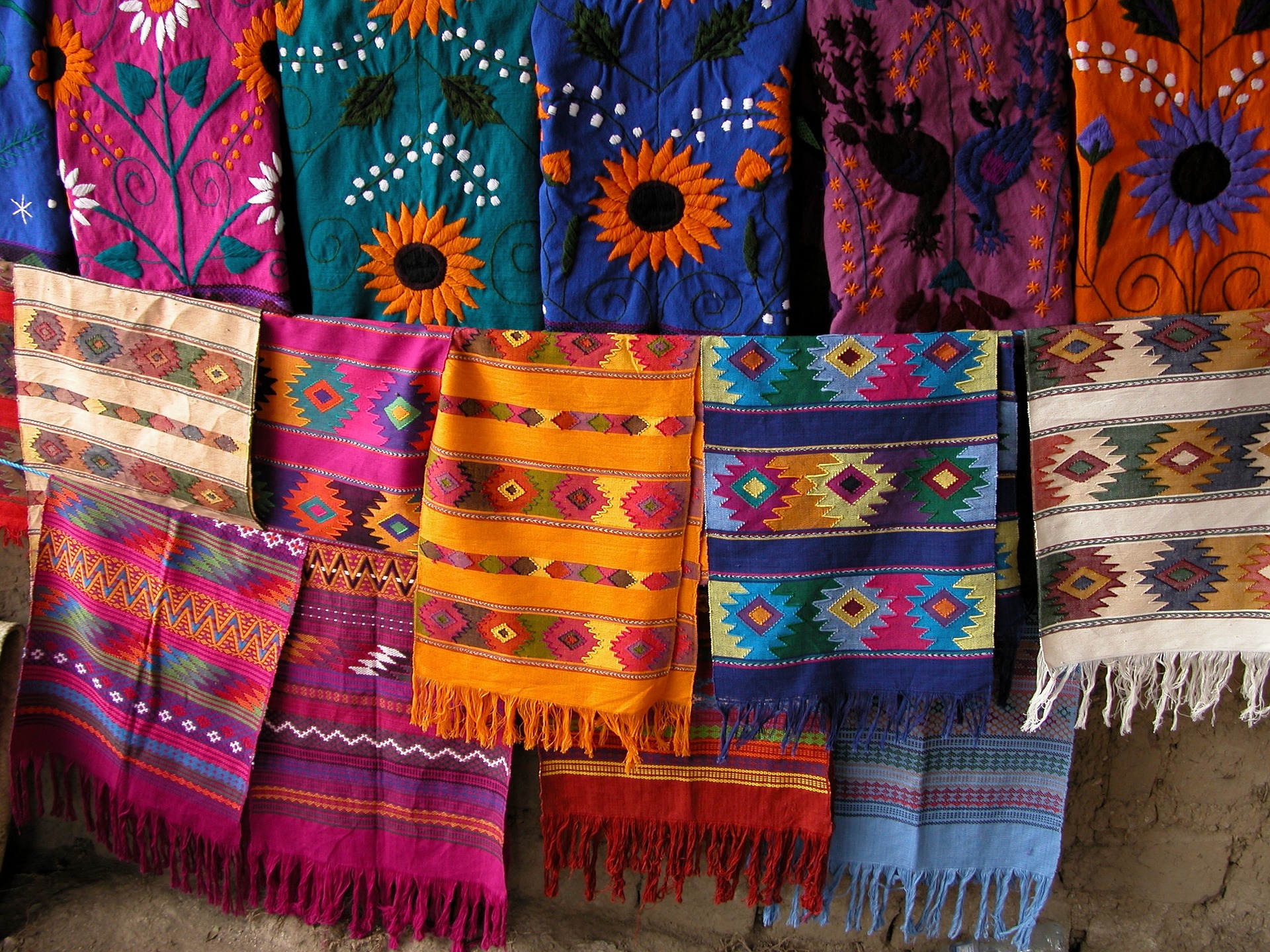 3. Funny kitchen towel

Towels that feature humorous sayings or graphics can bring personality and a sense of humor to your kitchen space. They can also feature your interests or hobbies in an entertaining way.
4. Recipe tea towels

You can often find kitchen towels with recipes written on them, often with related graphics and images. For example: cocktails (margarita or sangria recipe, etc), apple pie, and many more.
5. Decorative hanging kitchen towels

Pretty kitchen towels can be used as wall art in your kitchen. You can find tea towels, often with calendars printed on them, mounted on dowels to be hung on the wall. There are also decorated kitchen towels with special hangers that can be used to attach them to your oven handle or other horizontal bar. These hangers can be fabric, crocheted, buttoned or ribbons.
6. Ideas for unique kitchen towels

Decorative kitchen towels can be an opportunity to showcase something unique to you, such as personalized kitchen towels, often embroidered with your name or family monogram, or make your own using decorative dish towels patterns. A blank white tea towel or flour sack towel can be the perfect surface on which to highlight your children's art as well.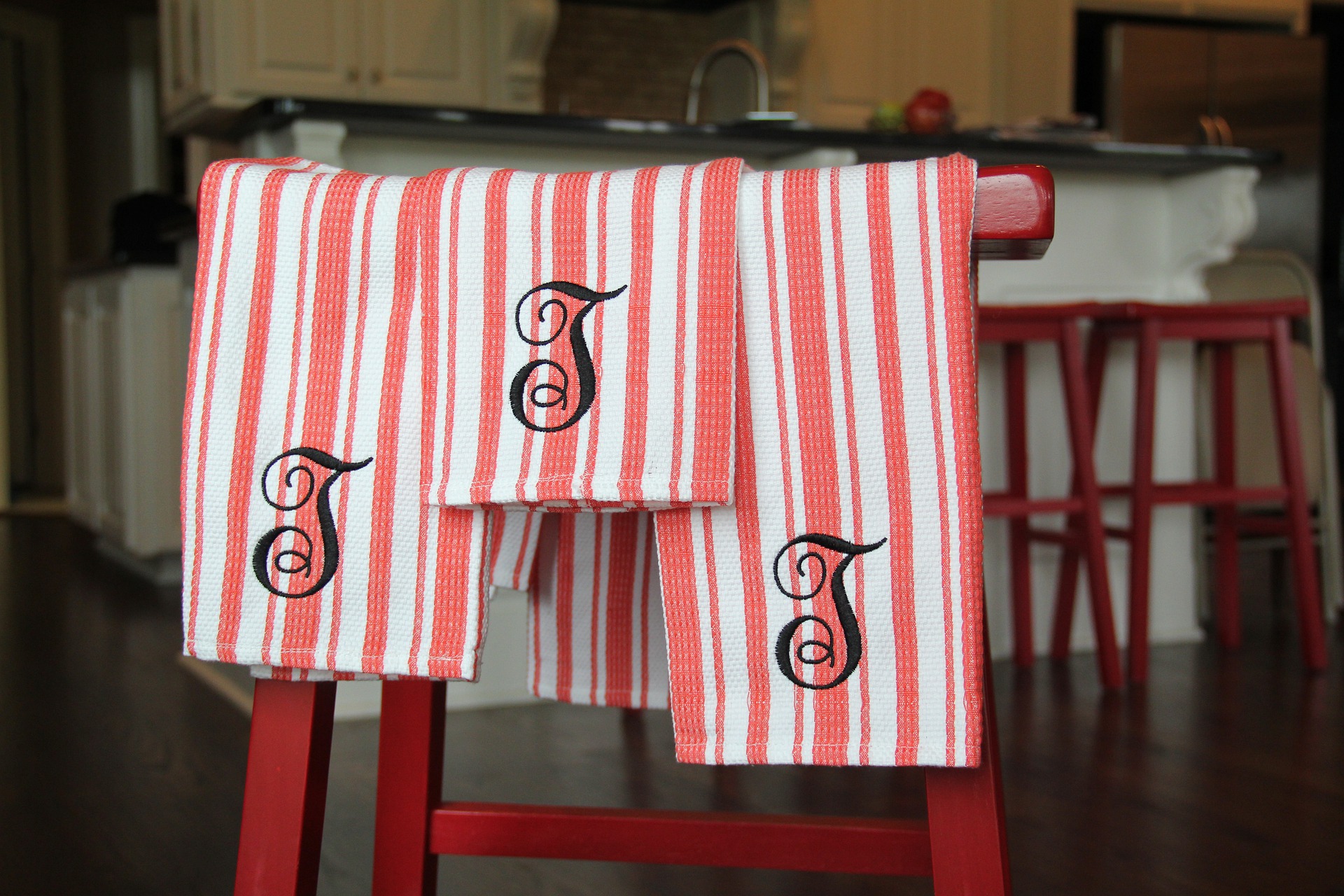 7. Kitchen towel sets

Decorative kitchen linens are not limited to towels. You can easily find a matching tea towel set that might include towels, dish cloths, potholders and oven mitts all in a coordinating design.
Give a kitchen towel gift

Decorative kitchen towels can make an excellent housewarming gift or a lovely present for a home cook. You can also gift tea towels that highlight a favorite location, memory or inspirational saying that may have special meaning for the recipient.
How to decorate with cute kitchen towels

What do you do with pretty kitchen towels?
Although your decorative kitchen towels are very functional for use in the kitchen, if they are very special you may not want to use them too heavily for their intended purpose. The design is likely to fade over many washes. It's a good idea to display a set of towels, with your decorative towels and some more plain-colored coordinating towels that are intended to be more heavily used in the kitchen.
You can also frame a special tea towel, or hang it on dowel rods to use as wall art.
Another option is to use your prettier tea towels for lighter uses, such as lining your fruit bowl or bread basket.  Decorative kitchen towels can also be used as pretty table mats.
A basket of pretty towels next to the kitchen sink can make a decorative substitute for paper towels.
Finally, a beautiful tea towel can make a pretty yet functional wrapping for a housewarming gift.
What other ways do you have to use a cute kitchen towel?
---