Add personality to your kitchen with dog themed accessories, towels, and pretty dog food bowls and mats.
What dog lover wouldn't want this cute puppy watching over them while they wash their hands after getting the dog's food ready!
This lovely handmade pottery dog is made by Valley of the Moon Pottery / North Eagle Gallery in Santa Rosa, California.
He takes a standard-sized dispenser in his back, and can be used for either liquid hand soap or hand lotion.
This particular vintage dog soap dispenser is available in the store here.
Another easy way to add Dog Decor to your kitchen space is to display a collection of Dog themed mugs on an open shelf, kitchen windowsill, or the back of your counter.
The mug on the right features many different dog breeds, and is available for sale in the store here.
Or showcase mugs like the one below to display your favorite dog breed, like this Shetland Sheepdog mug.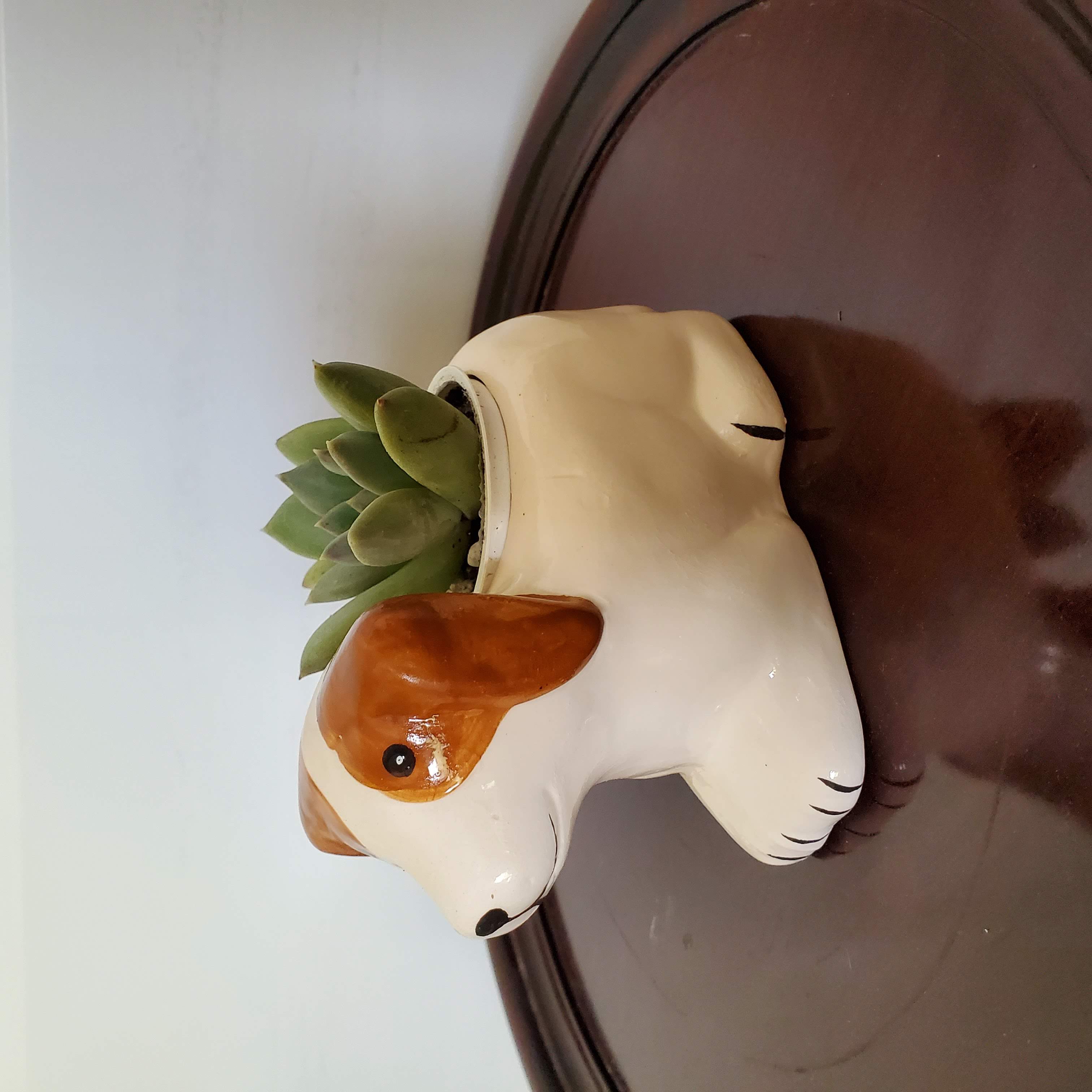 A little puppy planter like this one can be used in the kitchen to grow some kitchen herbs, as a decorative succulent pot, or simply use it to hold sugar packets, your kitchen sponge, or any other small items.
This cute little dog plant pot is available in the store here.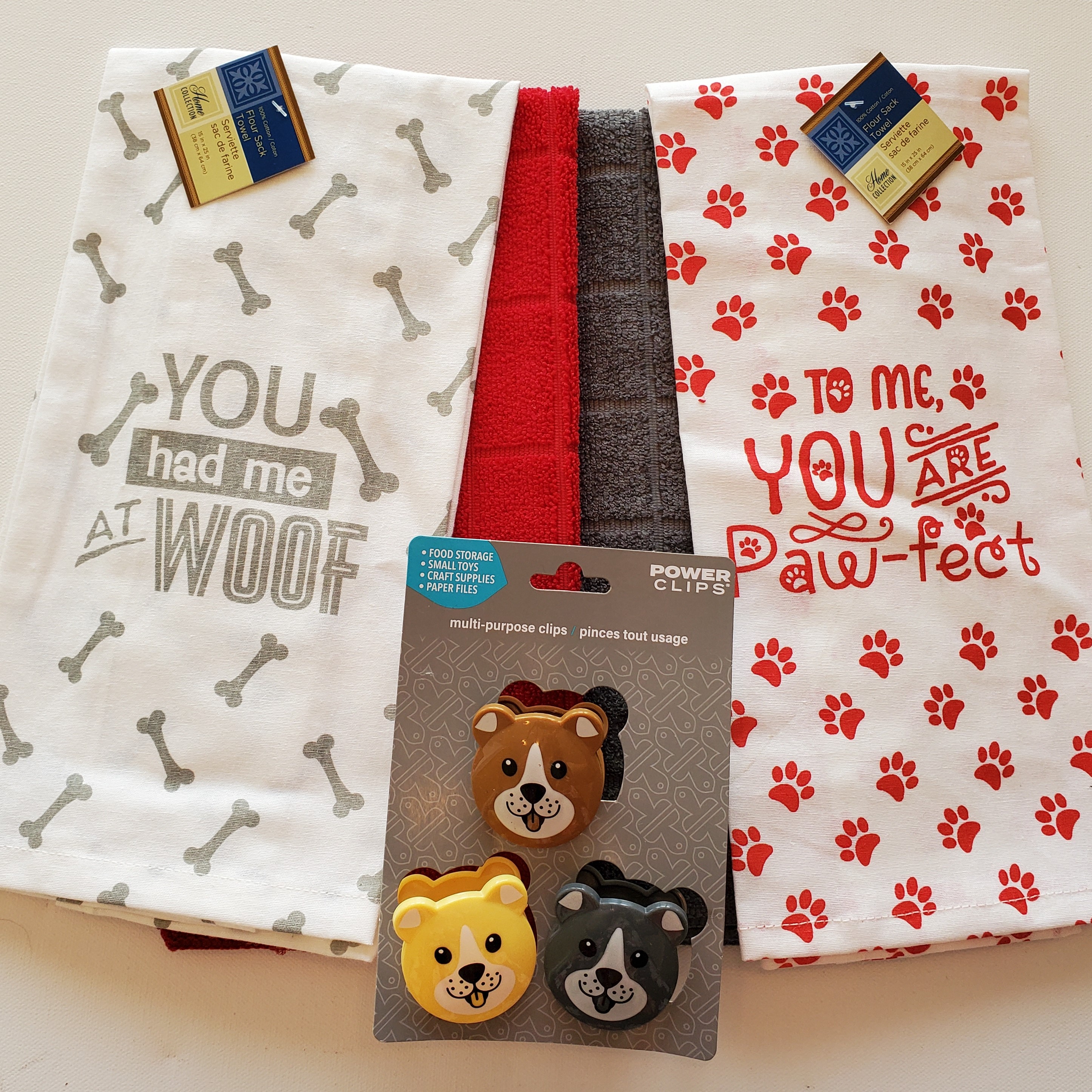 Here's another great way to feature your love of dogs and dog decor!
These coordinating kitchen towels, in the store here, are fun for any dog lover with cute sayings:
You had me at WOOF!
To me, you are Paw-fect!
The printed towels are in a flour sack fabric, with prints in gray and red respectively, and the set comes with coordinating microfiber towels in solid red and solid gray.
Paired with these cute clips with doggie faces to keep open bags closed, etc - what could be better in a dog friendly kitchen design!