Using succulents in kitchen decor can help you bring nature inside with minimal upkeep required. The great thing about succulents as houseplants is that they don't need frequent watering, and they grow quite slowly. This makes them a perfect decor addition for your kitchen counter or windowsill. 
You can also find all kinds of cute little pots for succulents that can tie into your kitchen design.  Or plant your succulents in kitchen themed planters, such as recycled food containers, vintage tea tins or soda cans, or cute teapots or sugar basins.  Just use your imagination!
Keep reading for some creative examples of succulents in kitchen decor.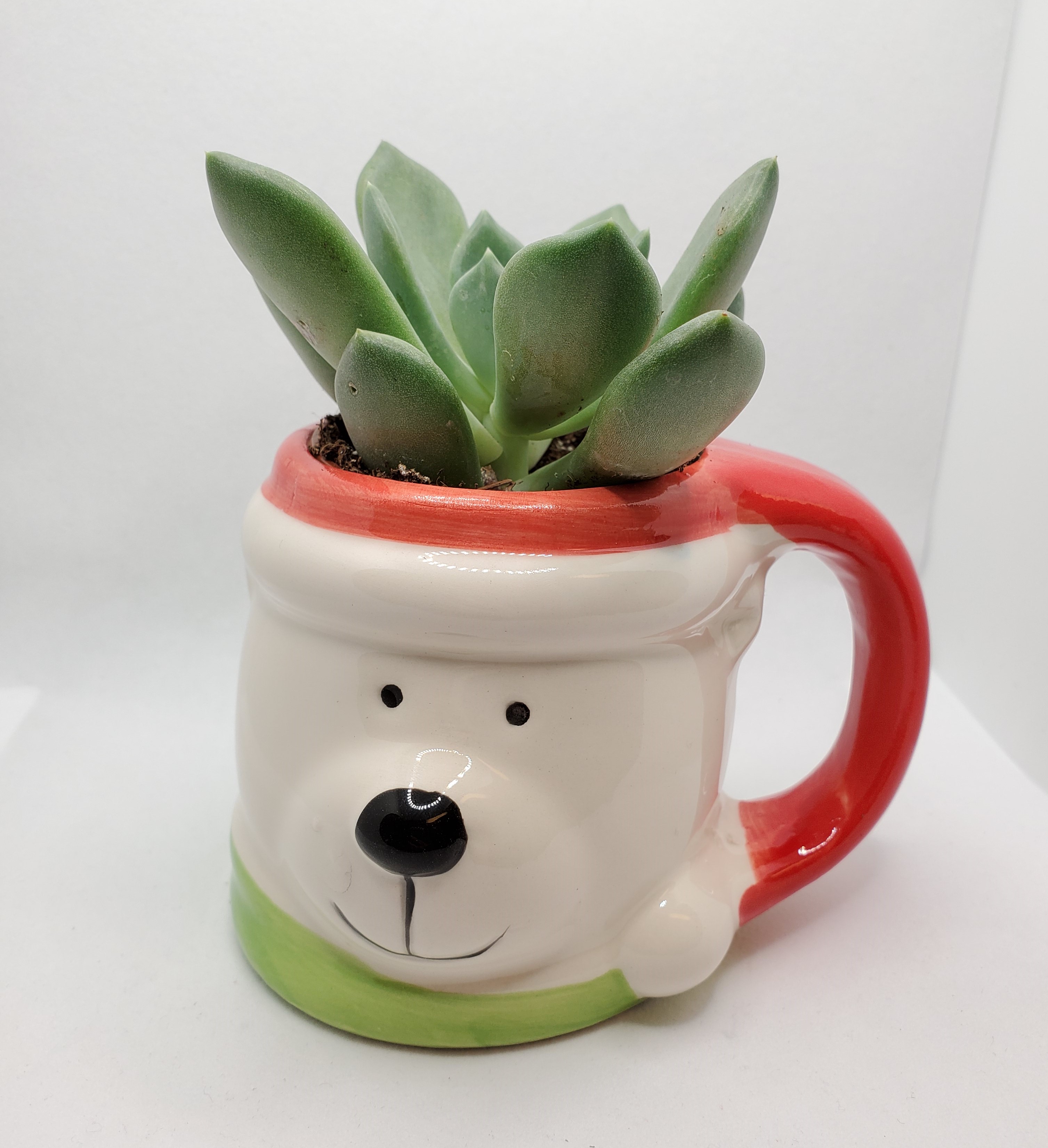 Add seasonal interest by planting a succulent in a holiday mug!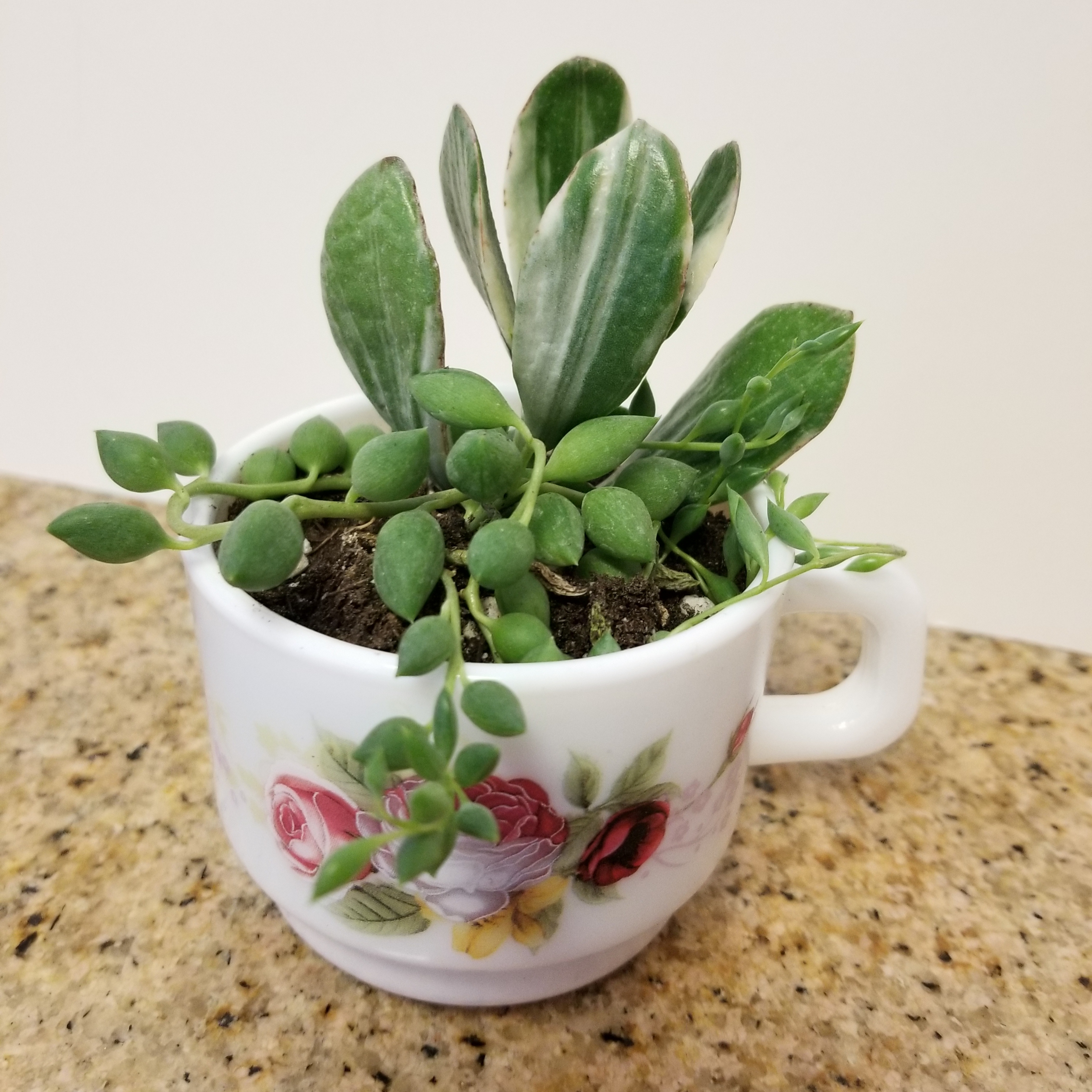 This pretty teacup features a succulent arrangement on the kitchen countertop.
You can find lots of cute animal planters like this yellow cat that you can use to tie in to your kitchen decor. This one features an airplant, so it doesn't even need soil.
Use a pretty ribbon to add interest to a plain terracotta pot with succulents in kitchen decoration.
This airplant is just resting in moss in a tiny black cauldron pot.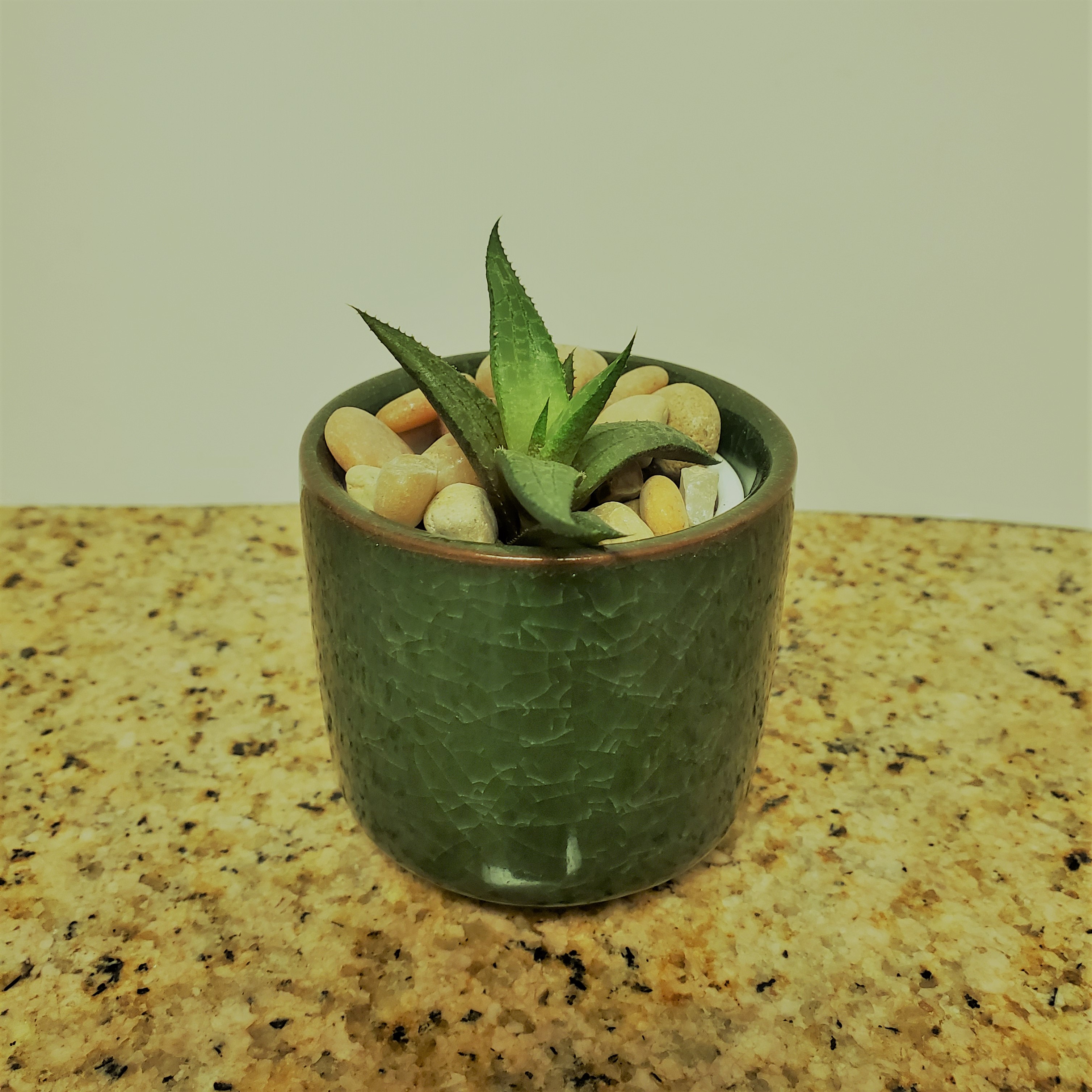 Use river rocks with succulents in kitchen design to bring out the colors of your stone countertop.
This blue and white dish houses a colorful moon cactus garden that would make a lovely complement to other blue and white china in the kitchen.
These pretty Valentines succulents are actually recycled K-cups - what better way to bring the love of nature to your coffee bar!
Succulents do make a lovely addition to kitchen decor, but as living things they do require some basic care.  Here are the key tips for taking care of succulents in kitchen planters:
As you can see, there are many ways to use succulents in kitchen decoration. So next time you are tossing that empty tin into the recycling or wondering how to add a little life to your kitchen windowsill, think about ways to experiment with a little kitchen plants decor.