Butterfly Kitchen Decor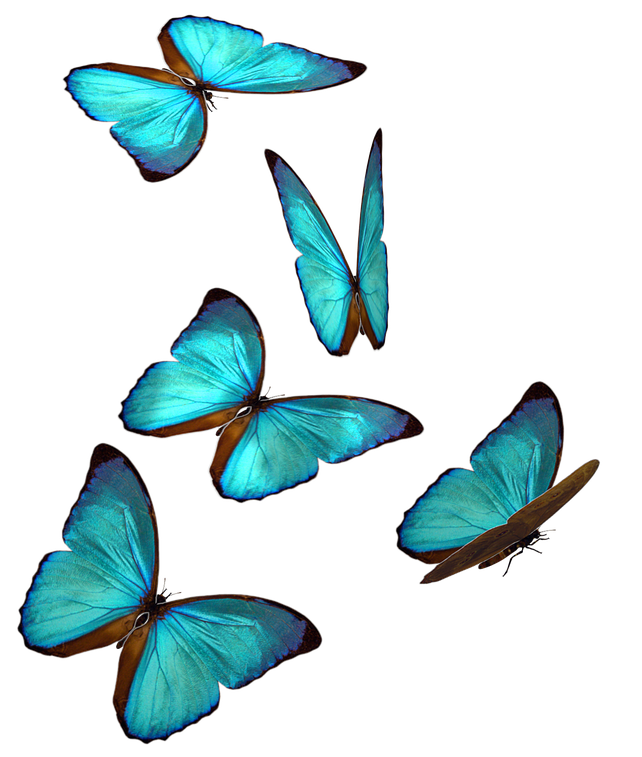 Create a magical butterfly kitchen - you can easily turn your kitchen into a happy place for your family by adding a little butterfly themed decor.

Butterflies are not only colorful, they also symbolize magic and enchantment, and bring some of the beauty of nature indoors.
There are many ways to incorporate a love of butterflies into your kitchen decor.
In addition to butterflies, you can also showcase other cute bugs like ladybugs and dragon flies.
The graceful butterfly is often chosen to represent change, transformation and rebirth. What better way to bring positive energy into a push for healthier eating and a new you!

There are all kinds of accessories available for a pretty butterfly kitchen theme: decorate with cute towels, curtains, canisters, wall decor, potholders and other accessories. You don't have to go overboard. As in the natural world, butterflies don't take over the landscape. Instead, a bright colorful butterfly brings a joyful pop of color in an unexpected place. You can take the same approach in your butterfly kitchen decor.
Butterfly kitchen curtains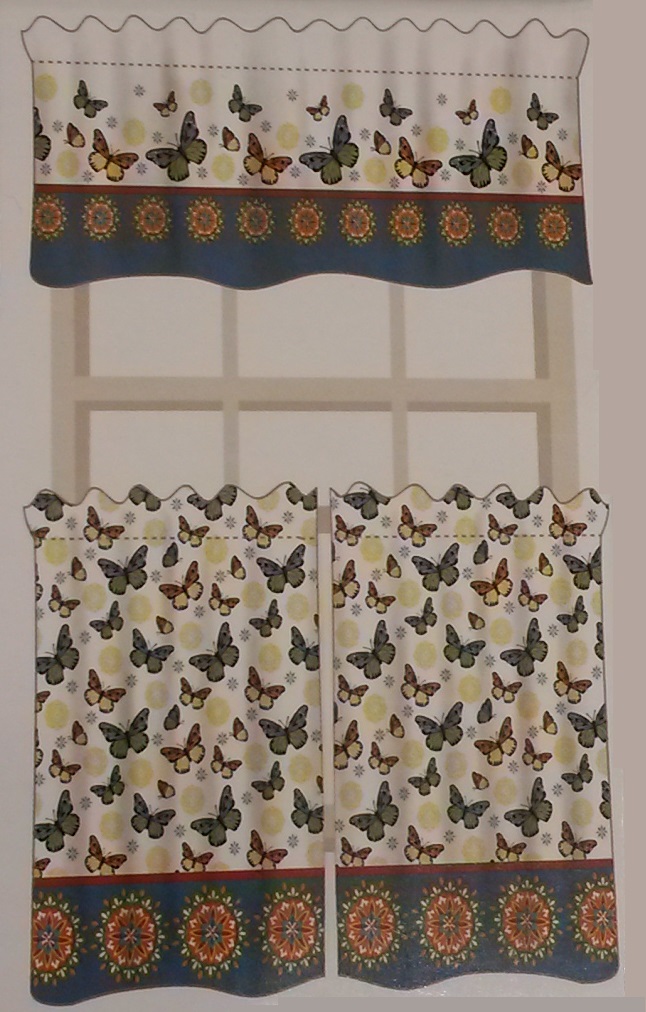 Let butterflies fly through your kitchen windows with some pretty kitchen curtains in a butterfly design! 
For example, you can choose a tier/valence type set like those in the picture here, which will allow some light through while framing your kitchen view. These ones usher in the summer by pairing the butterflies with sunshine and sunflowers.

Butterfly linens
Everyone needs some linens in their kitchen, so why not use them to add a pretty accent to your space at the same time. You can find all kinds of towels, dishcloths, oven mitts and potholders featuring butterflies.

Butterfly kitchen towels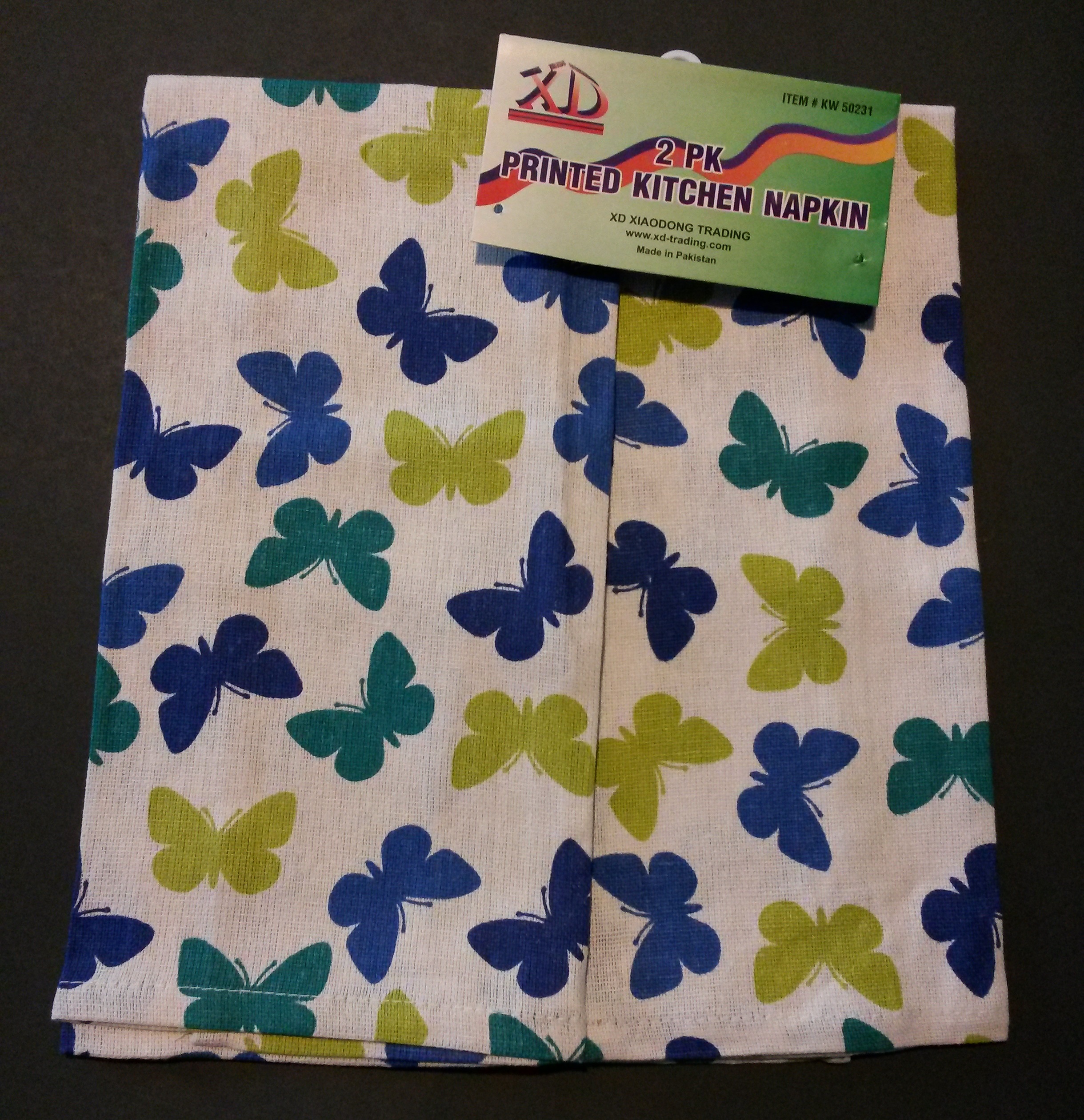 Look for towels that are both pretty and functional, featuring colorful butterflies fluttering across the fabric.
Or you could choose a more subdued approach with solid color towels featuring a single embroidered butterfly.
These tea towels feature a pretty graphic of butterfly silhouettes in various colors of blue and green. 
Butterfly & lady bug potholder
Add pretty butterfly potholders or oven mitts to a hook on your kitchen wall, in easy reach of your stove. They not only serve their purpose to pick up hot pans, but function as a pretty wall decoration as well.
You can find potholders and mitts that match your kitchen towels, like the mitt above backed in sky blue quilted fabric.  Or look for potholders in the shape of butterflies and even ladybugs or other cute insects.
Butterfly wall decor
Your kitchen wall is the perfect backdrop for some attractive butterfly decor. You can add a plaque or wall art featuring butterflies, or add a hanging shelf or hooks for butterfly mugs or teacups.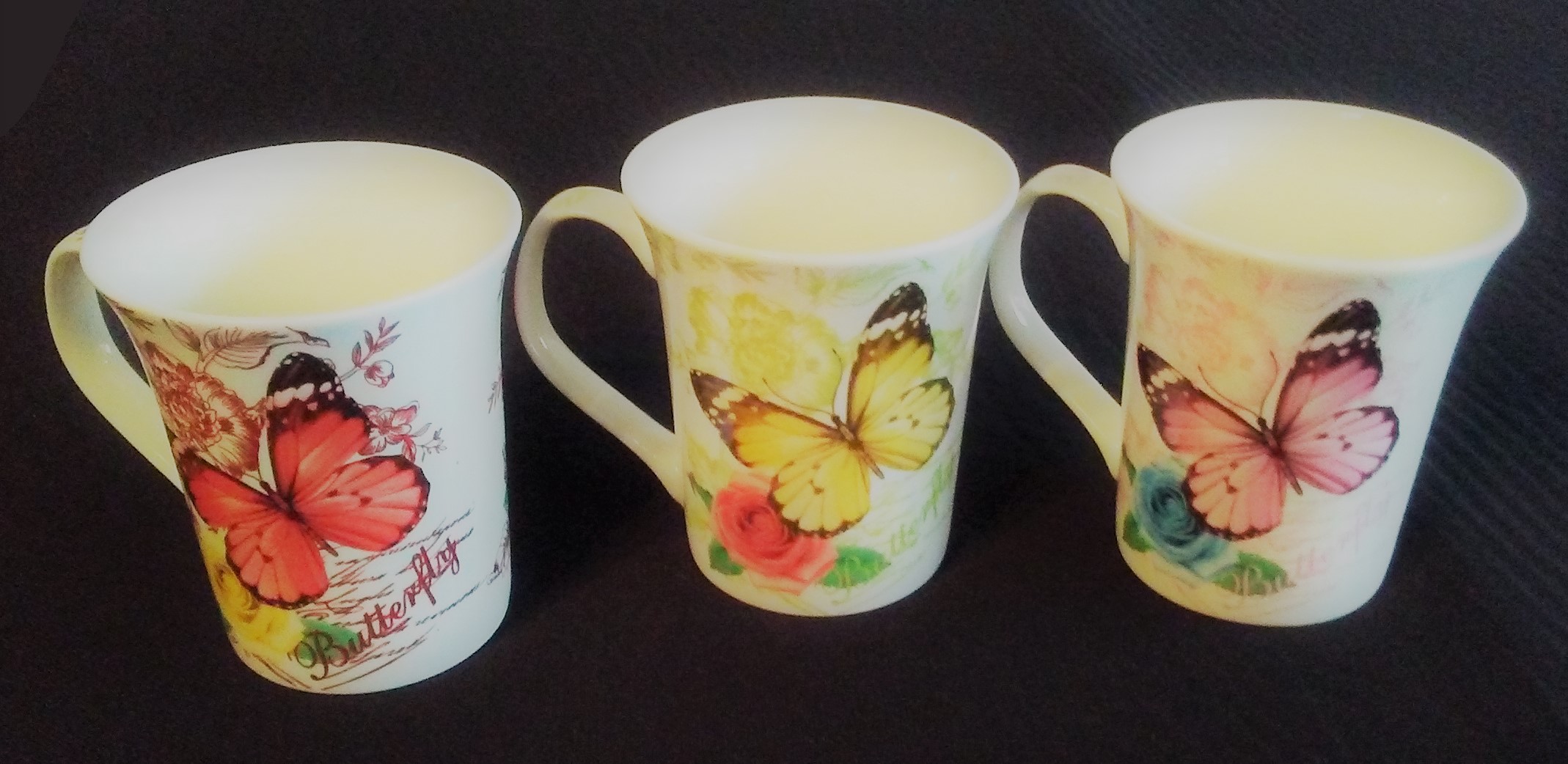 Butterfly kitchen canisters
Another lovely idea is to add a cookie jar or kitchen canisters in a butterfly design.
Other butterfly kitchen accessories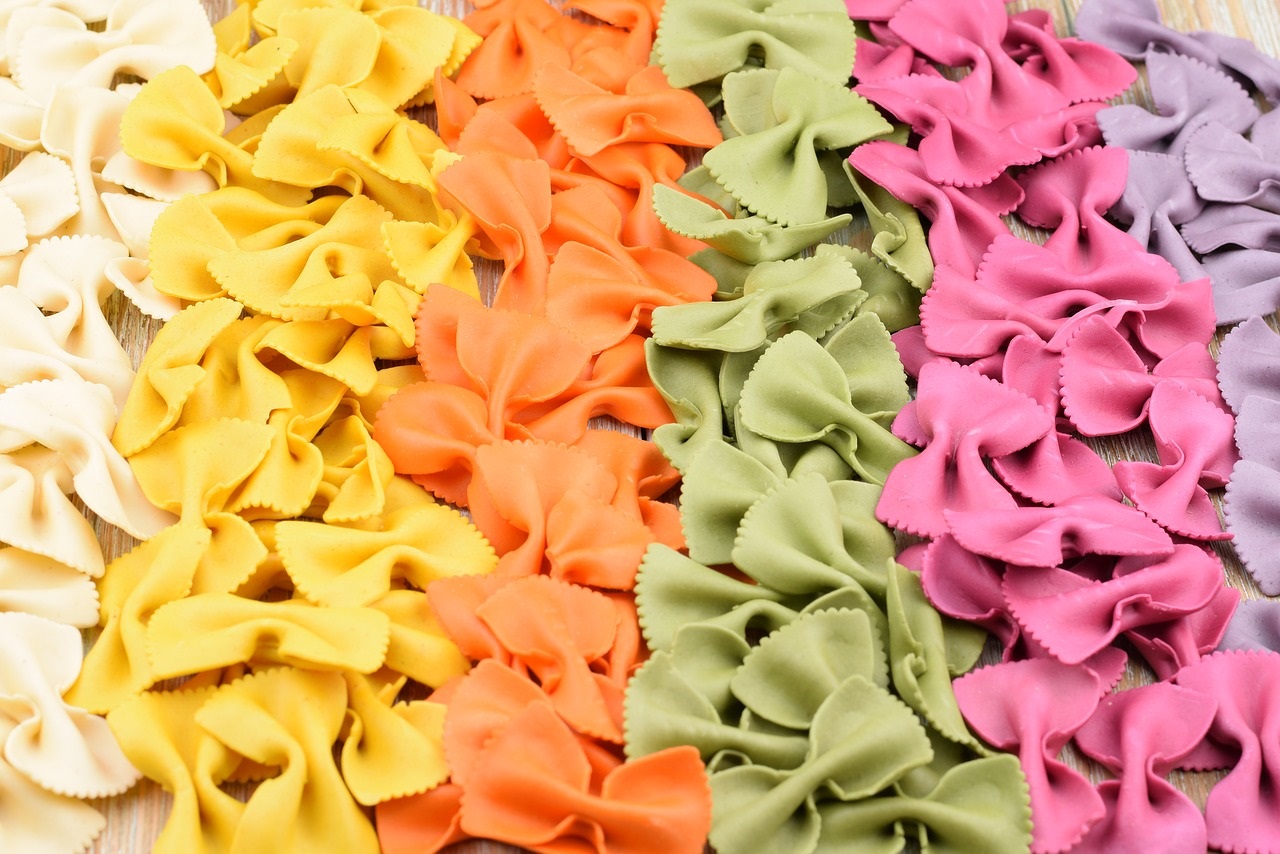 There are many ways to bring graceful, colorful butterflies into your kitchen. Find butterfly-shaped candle holders, decorative pots, wall decals or kitchen tiles.
For a really budget-friendly approach, fill glass jars with colorful butterfly-shaped pasta like that pictured here. Or if you're crafty, use the pasta to create pretty butterfly plant pots (they don't even need watering!).
Butterfly kitchen sets
If you love the idea of adding butterfly decor to your kitchen, but don't want to select individual pieces yourself, then look for coordinating butterfly kitchen sets. They might include linens, placemats, canisters, etc all in matching or coordinating designs to fully outfit your kitchen space.
These are just some ideas to add lovely butterfly kitchen accessories to your home. Click here to view the butterfly decor accessories in our store. We are constantly finding new items to provide at affordable prices in the store, to bring cheer into the heart of your home without breaking your budget. So please keep coming back for new, fresh butterfly kitchen items and ideas. 
---