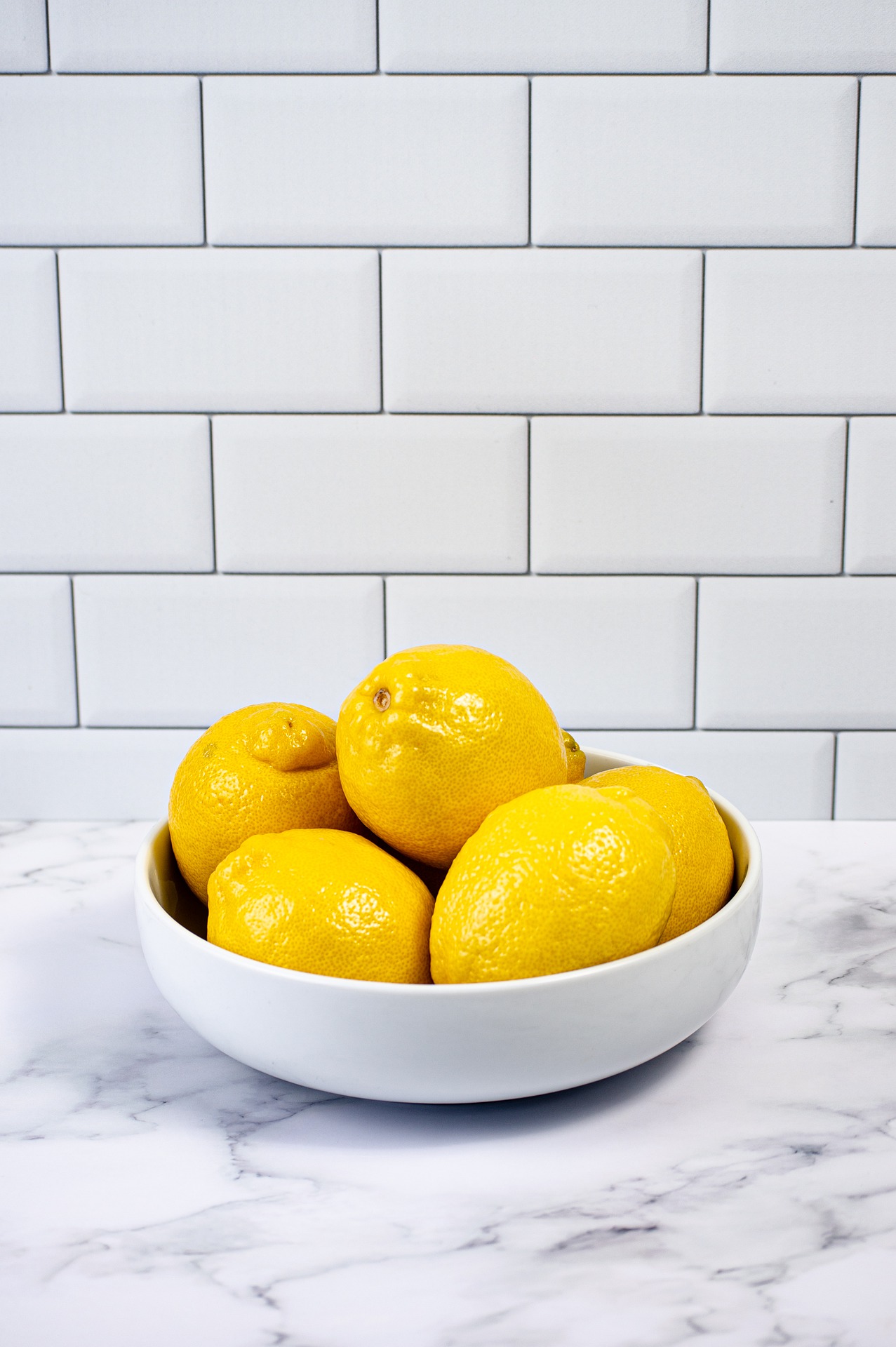 Lemon kitchen decor adds a lovely bright pop, especially in a white kitchen.
You can simply add a bowl of lemons to your kitchen counter, and get the added bonus of their delicate fresh scent.
Or go with a full lemon lime kitchen theme, and decorate with coordinating lemon decor towels, floor mats, window curtains, wall art, table coverings, and other accessories.
Keep reading for some ideas on how to brighten your kitchen using lemon kitchen decor.
Lemon dishware is a popular way to add lemon kitchen decor to your dining space. In the photo above they have combined it with a white bowl of lemons, and a vase of white flowers with tiny yellow centers that reflect the same color combination in a different way.
The lovely table layout above uses lemons combined with greenery to create a lemon branch table centerpiece.  The yellow of the lemons is reflected in the delicate lemon yellow flowers in the napkins.
In the functional kitchen decor above, a few lemons in a lemon-shaped dish, and the blue-and-white tiles in the background make an attractive design.  The yellow of the lemons is reflected in the vintage olive oil canister labels.
Here, they make use of a pretty decorative china dish to coordinate with the lemon decor by piling fresh lemons in the dish.
An easy way to add lemon kitchen decor to your space is by adding some pretty kitchen towels in a lemon design. These white towels feature lemon tree branches, and are both a functional and attractive addition to your kitchen.