French Country Kitchen Design
What is a French Country Kitchen?
A French country kitchen takes its inspiration from countryside homes in Provence in the south of France: casual and relaxed but in a very elegant way, with natural elements and the muted colors of nature.
French Country Design Elements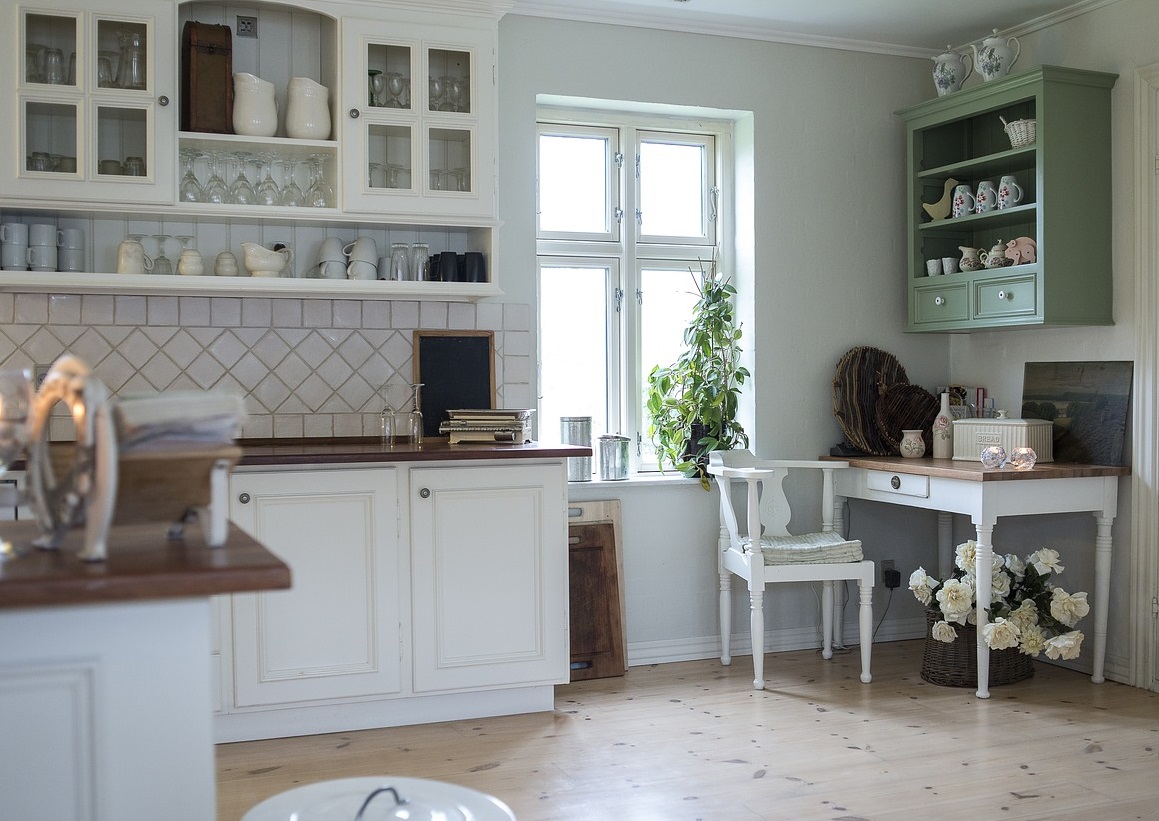 French country kitchens will often include some of these design features:
* Colors from nature,
* Furniture-inspired cabinetry,
* Natural surfaces such as stone and wood,
* A light and airy feel,
* A mix of French and country decor.

For kitchen design accents & accessories, check out my store at Kazoo Decor.
Subscribe in a reader
Colors from nature

The colors in a French Country kitchen are usually muted natural colors such as light gray-blue, cream, sage green, light seafoam, earthy hues, or pale cooked-egg-yolk yellow. There could be accents of bolder tones like dusky gold, deep red, olive green, rich brown, and sky blue.
Much of the famous artist Vincent Van Gogh's paintings were done in the French countryside in Provence, and you can see many of the French country accent colors in his paintings, like the one below: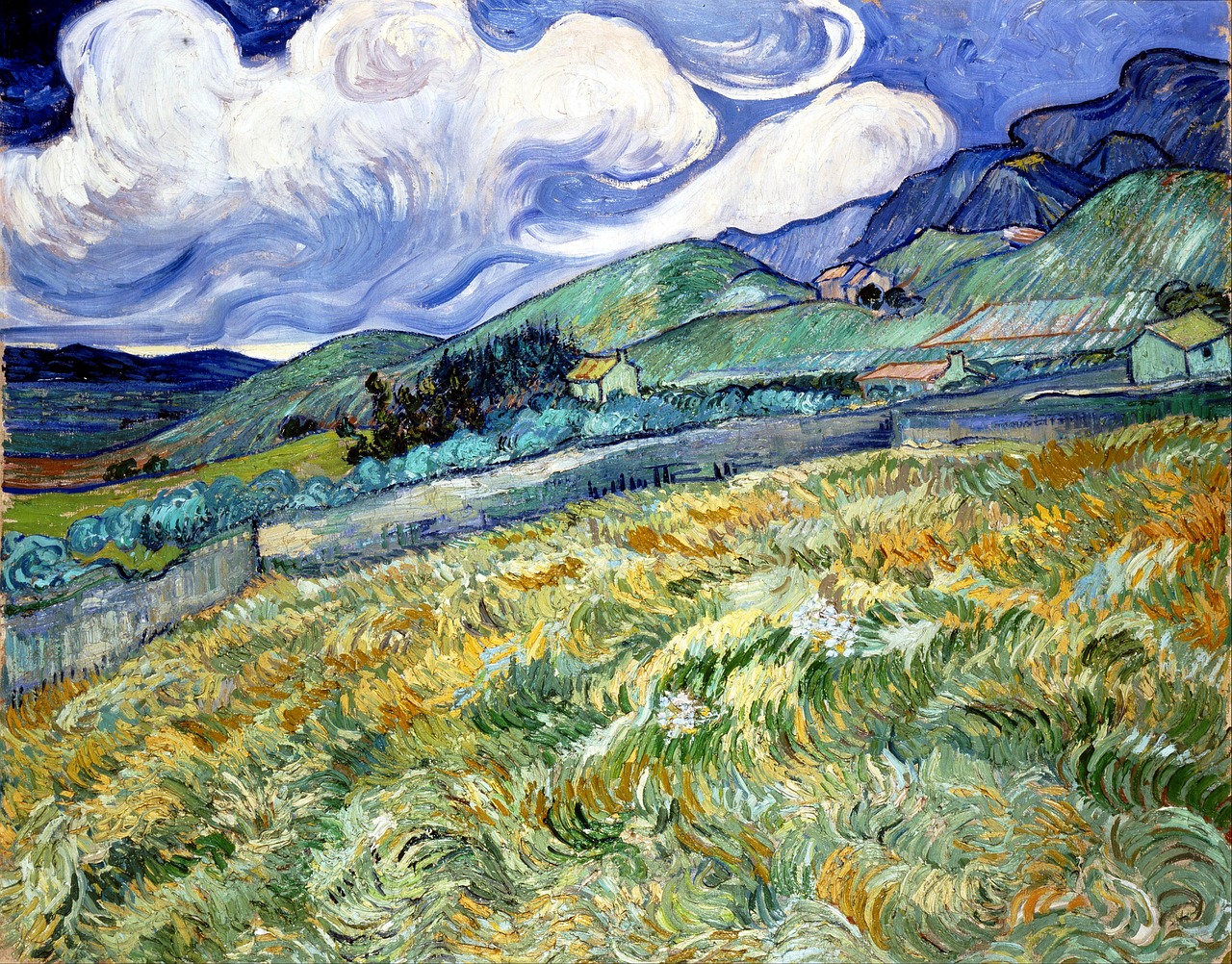 For base colors, French country kitchens should feel light and airy, so cabinets are often painted an off-white or other light color, and may be distressed to bring in the antique, lived-in feel. Open shelving is also often used to bring a lighter feel to the space.
Cabinetry inspired by furniture
You can achieve a French country look by using real furniture in addition to or in place of some of the cabinetry. Or include cabinets or shelving that looks like regular furniture. That might include

open shelving,
a farmhouse sink,
a farmhouse table instead of an island, 
an antique bureau or dresser to house pretty plates, glassware or kitchen linens,
eclectic chairs around the table, rather than matching bar stools.
Built-in cabinets are often designed to look like furniture as well. Open shelves or glass-front cabinets are also typical.
Natural stone and wood
A French country kitchen will often have a stone countertop such as granite, or a marble tile backsplash, and stone may also be used on floors or walls.
Wood could be incorporated in butcher block counters, or wooden floors (natural tone or painted). The ceiling may have exposed beams.
Sometimes a French country kitchen may feature brick or stone arches - over the walkway areas or over the stovetop. This feature could also be mimicked by a range hood made to look like a stone arch.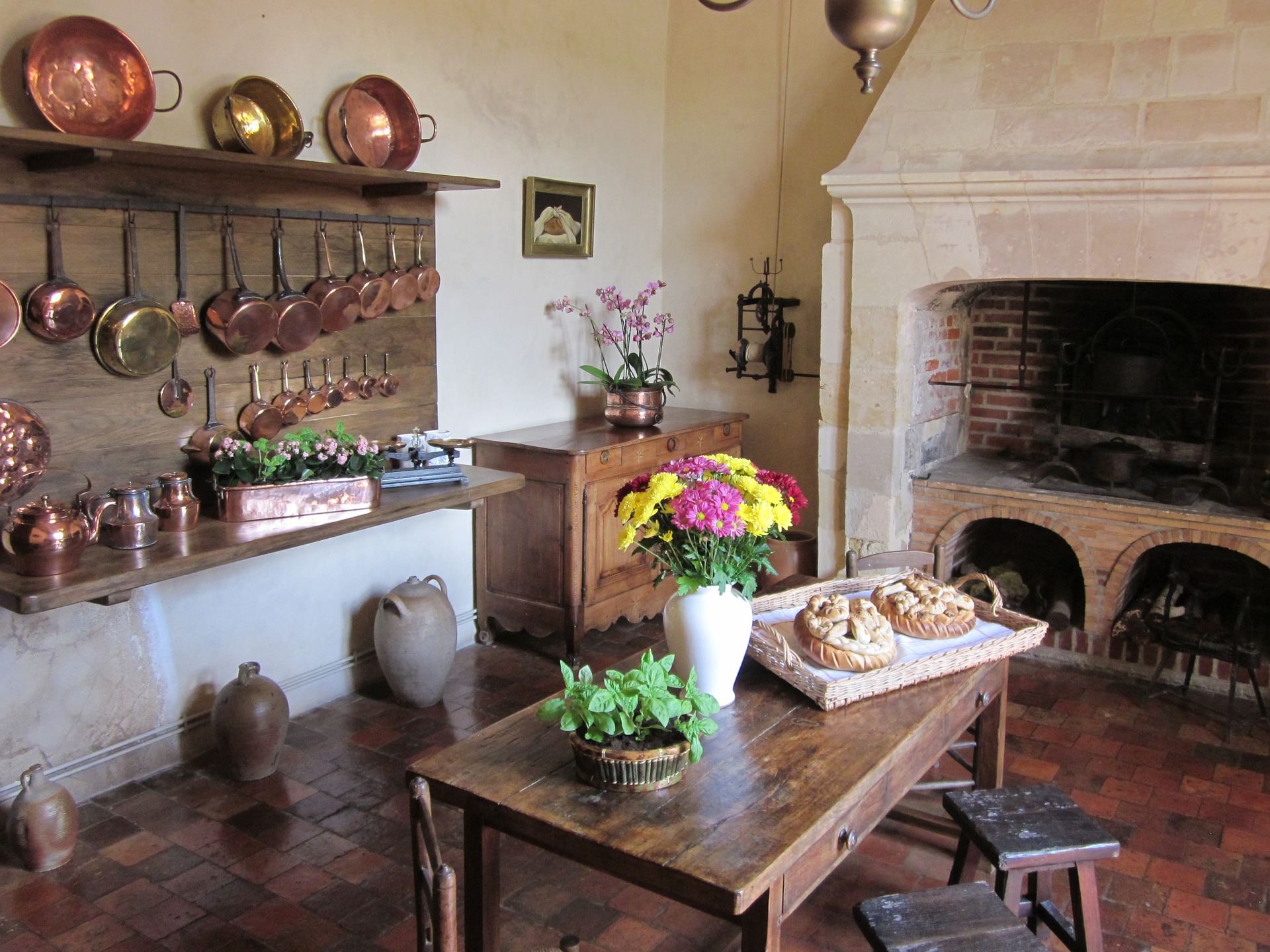 Lots of light
Ideally, a French country kitchen will have big windows with lots of natural sunlight to flood the kitchen and views of a Mediterranean herb garden outside... But that's not always realistic!  There are other ways to create a feeling of a light-filled space:
pretty pendant lights over the island or kitchen table,
stick to light color choices for walls, floors and cabinets,
add skylights,
incorporate open shelving, or cabinets fronted with glass or chicken wire,

use mirrors (on a bureau or other piece of furniture, or a decorative wall mirror)
bring nature inside with herb pots or a box of lavender. Here are some ideas for growing a herb container garden.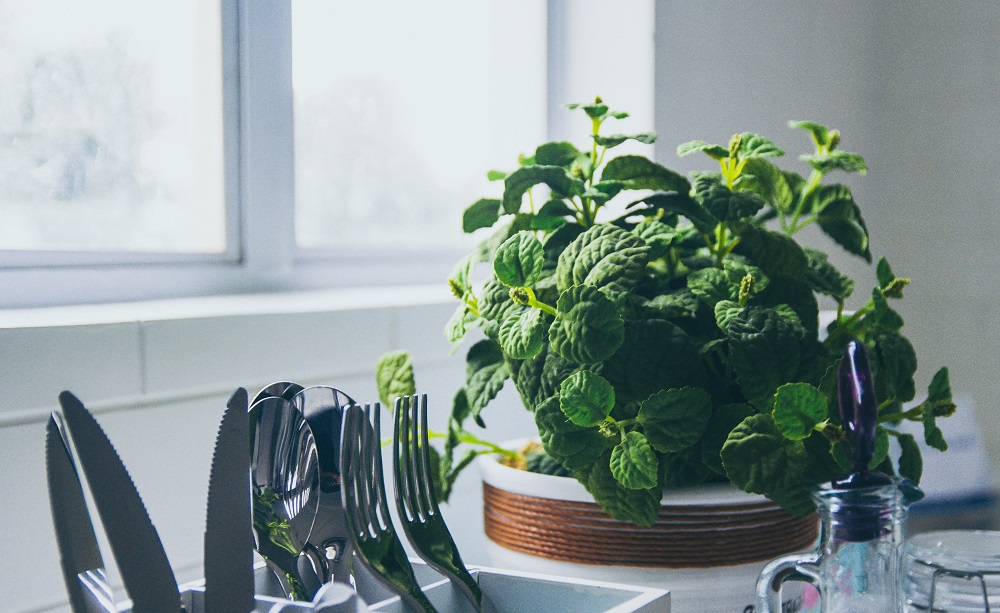 French Country Decor
A typical French country kitchen will usually be decorated in motifs from the countryside, and with functional but elegant accessories, such as:
Rooster or sunflower design elements (artwork, ceramic items, kitchen linens, etc),
Wrought iron/black or dark bronze accents,
Accents from nature, such as pots of herbs, flowers in a pretty french vase, etc.,
Food items or produce from the south of France (or items that reflect these design elements): lemons, pretty jars of olives or olive oil bottles, lavender, herbs, fresh vegetables,

Blue & white accents such as pottery, rugs, tiles, linens or curtains,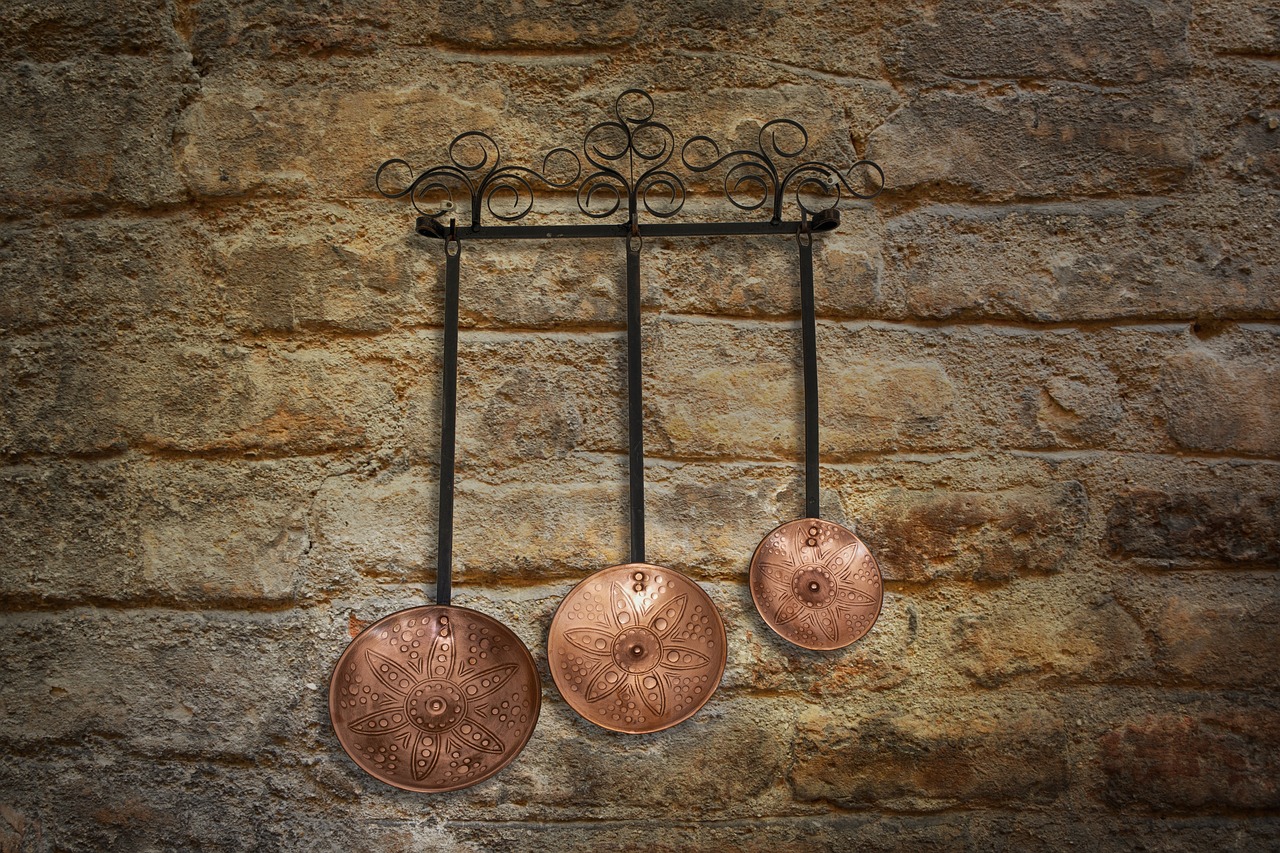 Pretty jars of Mediterranean spices,

Parisian or French decorative items (with a touch of Parisian shabby chic, not haute couteur).
Copper pots and pans or other items,
Ceramic roosters,
Collectible plates,

Toile fabric (on curtains or chair cushions or tablecloth),
Wicker baskets,
---